Prerequisites
Install the NewTek NDI Tools Pack which is a free download
https://www.ndicentral.com/tools/
Start the installer and follow the onscreen instructions to install the NDI Tools to your chosen system. Optionally, you can install the NDI|HX Driver as well if you choose, It is not required for this guide however.
Workflow
Launch the NewTek NDI Scan Converter application from your Launchpad.

Click on NewTek NDI Scan Converter in your Dock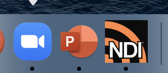 At the top of the screen you can select File and choose to either share your entire Desktop or a Specific Application Note: The window does have to be open (cannot be minimized to the Dock) in order to share.

For this guide I have chosen to share my PowerPoint Project. You can see below that even though my Remote Desktop Client is open and on top of PowerPoint, Only the PowerPoint presentation is shown within Studio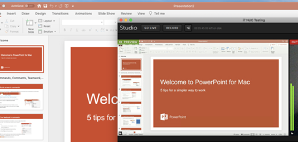 You can now add your NDI input within Studio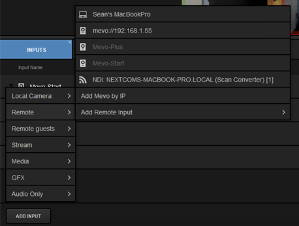 You will see your new input show up in your Multiview as any other input.